After intensive work a milestone was reached in the project last week, the production of hydrogen was started. The next step is to search for a good turbine to burn the hydrogen in. In meanwhile we trim and learn the system for stable operation. This is one step closer to demonstrate a microgrid solution combining hydrogen and solar power with turbine power and batteries.
The hydrogen production system
The installation started with the delivery of the 200 bar storage system from in December 2020. This was followed by delivery of the diaphragm compressor and finally the PEM electrolyzer from in April 2021. Placement and connections were carefully chosen to comply with all legal, safety and regulatory instructions. The hydrogen production consists of an electrolyzer, a compressor and a high pressure storage supervised by a safety control system and information system. The PEM-electrolyzer purifies ordinary tap water and splits it into hydrogen and oxygen. The electrolyzer also contains technology for drying the hydrogen gas to the right quality. The output from the electrolysis is pure hydrogen gas at 25 bar output pressure. In the next step, a diaphragm compressor has been chosen to ensure the high degree of purity of the hydrogen gas. The pressure is raised to 200 bar, which is the selected storage pressure in the plant. The hydrogen is then stored in the storage containers until it is needed for the gas turbine tests. Each main component has its own control system and in addition there is a common safety circuit for overall safety and a control system for optimizing production. The control system is also used to monitor the status of the production plant. This gives good possibilities to plan preventive maintenance and monitor the production quality.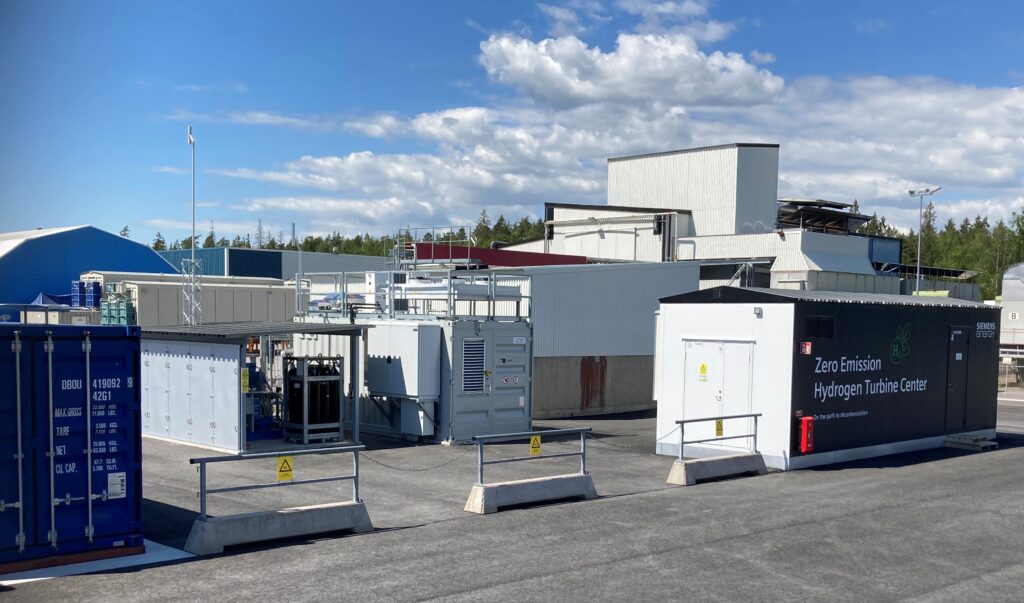 About Euromekanik
Euromekanik is the project subcontractor delivering, installing and commissioning the storage, the compressor and the electrolyzer in the hydrogen system. Euromekanik has also contributed significantly to the total system design including the safety system, hazardous zone calculations etc. The partnership and the information sharing have been very smooth and open minded resulting in a well-managed cooperation during the installation and the commissioning. During commissioning the Euromekanik team has also made two instruction sessions, which were very well received by the operation organization. Euromekanik offer solutions for measuring, controlling and managing flows in industrial plants, regardless of whether it is energy gas, steam or petrochemicals.