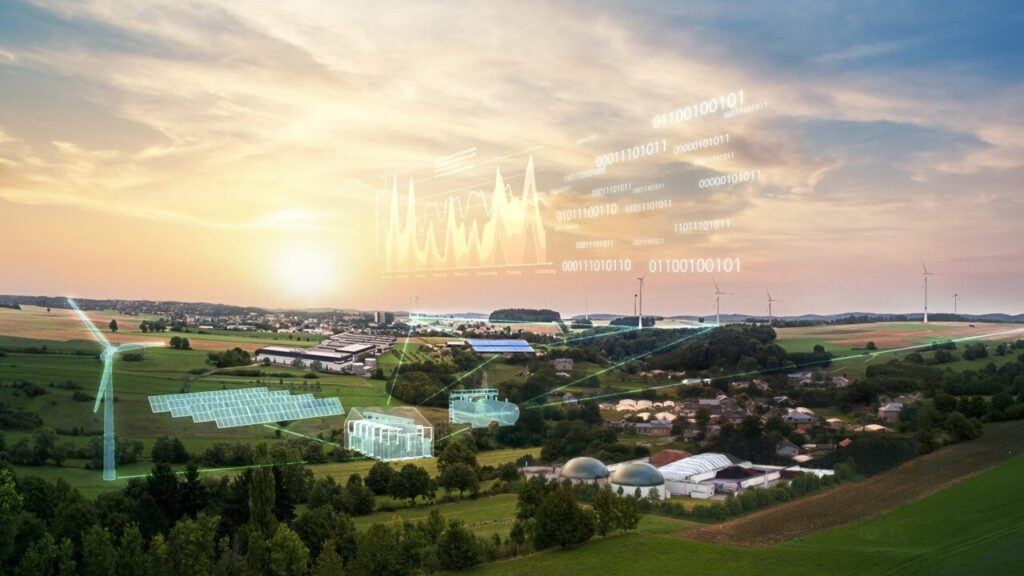 In the project Zero emissions hydrogen turbine centre (ZEHTC) a demonstration plant will be built to show how hydrogen and gas turbines, renewable energy production and energy storage work together in a future flexible and sustainable energy system.
The project idea – how will it work?
Excess energy from gas turbine tests and electricity from solar panels will be used to produce hydrogen in an electrolyser. The hydrogen will then be used as a fuel in future gas turbine tests. In the local microgrid created, it will be possible to optimise the use of energy through storage as hydrogen and/or in batteries. Hydrogen produced in the plant will also enable continued research and development to optimise the use of hydrogen in gas turbines and reach Siemens Energys goal to run gas turbines on 100% hydrogen resulting in zero carbon emissions by 2030.
The future of gas turbines
So, what is the role of gas turbines in a sustainable energy system? Gas turbines have proven to be very effective in balancing intermittent renewable energy production due to their flexibility and short ramp-up times. According to the International Energy Agency, gas turbines will play an important role in providing flexibility in the electrical grid in a Sustainable Development Scenario.
A sustainable energy system
Gas turbines with hydrogen as fuel have great potential to provide more stability in future energy systems that involve increasing shares from renewable sources without increasing carbon emissions. The use of hydrogen as an energy storage agent means it has the potential to complement the output from renewable energy sources such as solar and wind as availability from these sources is not always well matched to demand. The subsequent combustion of hydrogen results in zero carbon emissions maintaining the low carbon emissions of the system. Hydrogen is also proving to be one of the leading options for storing energy from renewables as it is becoming a economically competitive option for storing electricity for days, weeks or even months.
The project started in October 2019 and will be ongoing until September 2022. The demonstration plant will be up and running by May 2021.
Project facts
The demonstration system installed in Siemens Energy facility, Finspång, Sweden will contain the following components.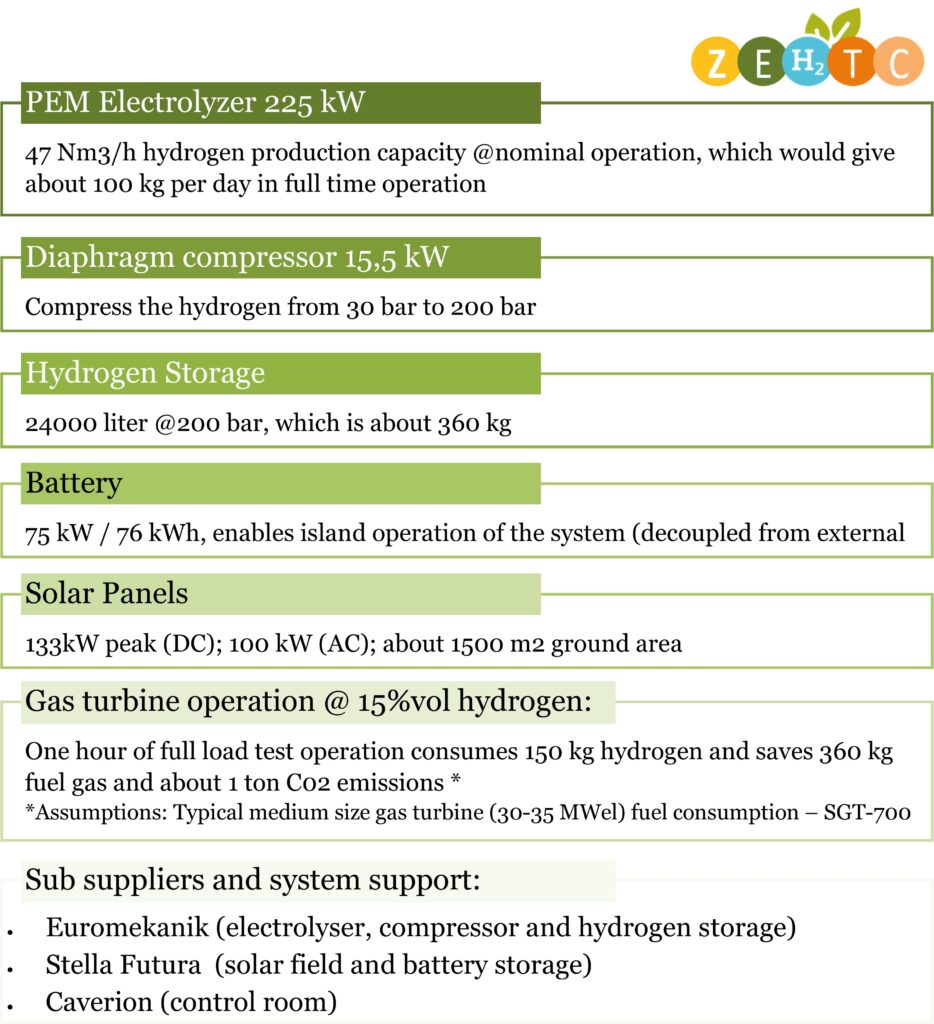 You can also find more information about the project on Siemens Energys own website.