The solar park (PV) design and installation of a stationary battery system is coming together piece by piece. The latest piece is the solar parks battery. The company STELLA is the sub-contractor for this part. The partnership with STELLA gives access to renewable energy production, energy storage expertise and system integration of the world's leading Battery Energy Storage System (BESS).
The installation
The BESS from STELLA consists of a lithium-ion battery (NMC) with a prismatic battery cell integrated with a unique control and optimization system, down to battery cell level. The batteries will enable island mode of the system for a while so that it can be run without any external electricity supply. Together with renewable electricity from the installed solar panels the installation will provide a more robust energy source. The energy from this part of the system can be used directly as electricity or be converted into hydrogen to be stored and utilized when needed either as hydrogen or converted back into electricity through Siemens Energy gas turbines.  
Commissioning of the solar park and the battery system has been successfully completed on April 20, 2021, which is an important milestone of the project. The purpose of the project is to show how hydrogen gas turbines, renewable production and energy storage work together in a flexible and sustainable energy system.
The battery
The control system, in combination with the NMC-cell, gives this BESS the best possible performance as well as highest approved safety requirement. Furthermore, the inverter has the market's most impressive ability to handle frequencies in a range of 45-54 Hz. This works all the way up to MW-sized BESS. The battery size is 75 kW/76 kWh.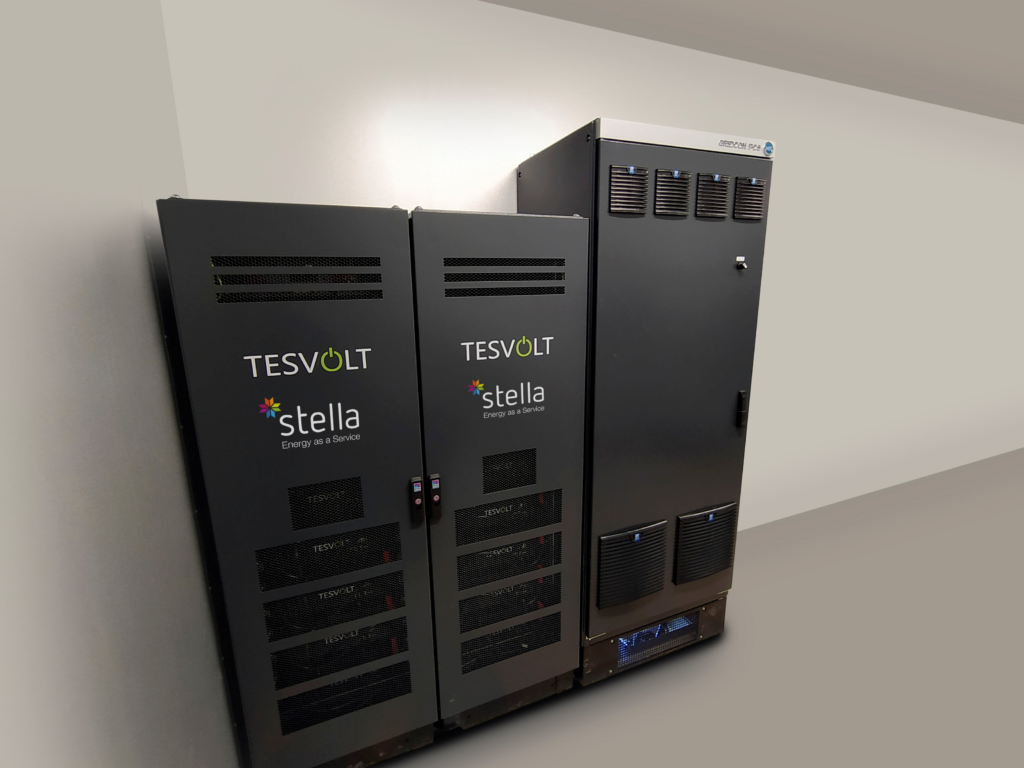 Solar panels
The solar panels have an installed peak effect of 133 kW (DC) meaning that it will produce around 100 000 kWh in a best-case scenario. This would provide around 26 Swedish average homes with electricity during a year (based on average electricity use in a household according to The Swedish Consumer Energy Markets Bureau.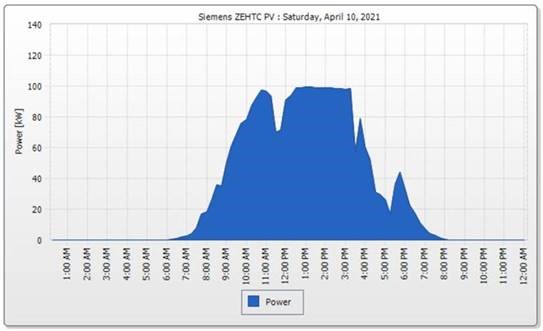 About STELLA
STELLA Futura is a technology and innovation company that specializes in system integration of market-leading renewable energy technology, offered with innovative business models, tailormade to deliver the highest profitability, safety and sustainability to our customers.
STELLAs has a specific focus on engineering excellence within energy storage technology, both on- and off grid. Kraftpojkarna and Solarwork are STELLAs partners for the installation and commissioning of the solar park.